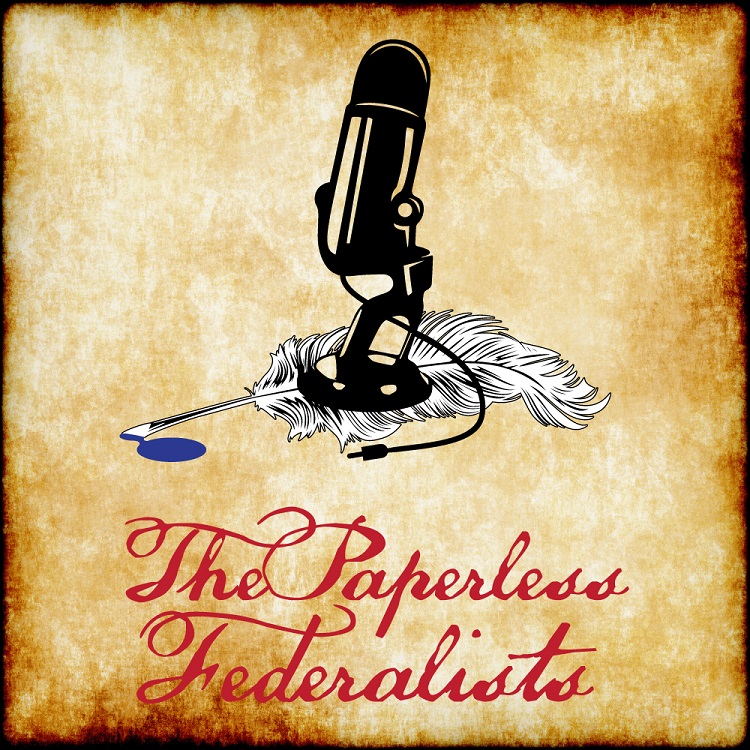 Join Justin and Cary as they informally discuss each of the 85 Federalist Papers by ripping away the complex language to Monday morning quarterback Hamilton, Madison, and Jay. A podcast for American history buffs and armchair constitutional scholars. New episodes released every other Sunday.
Episodes
Tuesday Nov 28, 2017
Tuesday Nov 28, 2017
Justin and Cary welcome Matt back to the podcast.  Hamilton returns to offer his services as a guide to the reader.  He then proceeds to list all of the embarrassments the nation was suffering at the time, and to point out that a law without consequence is really just a suggestion.  Numerous pop culture references make there way into the discussion, and in the end the guys agree that cake is always a good thing.
Monday Nov 06, 2017
Monday Nov 06, 2017
Mr. Madison is back to explain the difference between a republic and a democracy to those annoying Anti-Federalists who just can't seem to understand English.  Cary and Justin return as well.  The guys count down Madison's reasons of why the American form of government will prevail.  Cary takes Madison to task for his selective memory.  Echoes of Jay's arguments related to homogeny can be heard in this paper. Madison foresaw better roads in American's future, but did he also foresee the Hyperloop?  Did Madison also lay the groundwork for one unified world government?  These questions and more are answered as the guys get swept up in Madison's vigor.