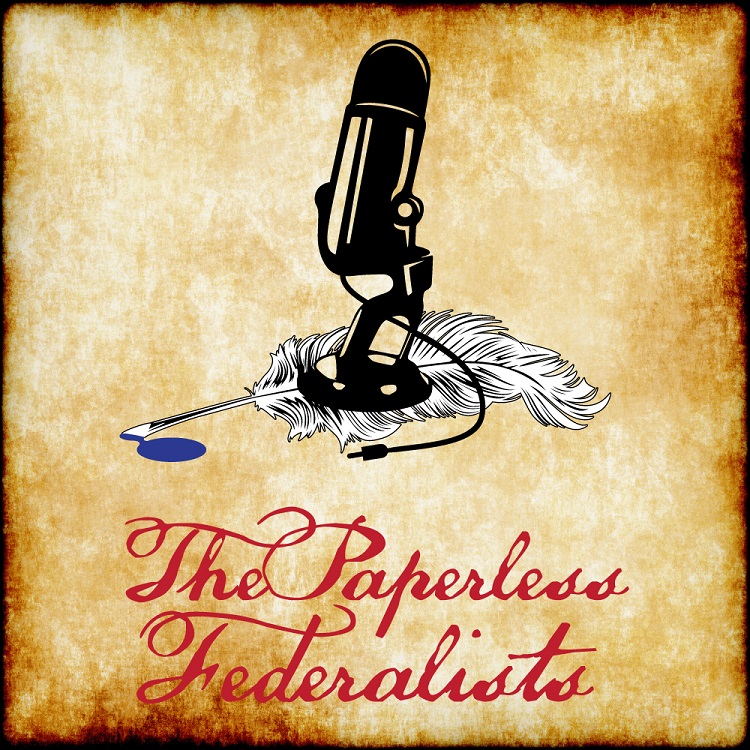 Join Justin and Cary as they informally discuss each of the 85 Federalist Papers by ripping away the complex language to Monday morning quarterback Hamilton, Madison, and Jay. A podcast for American history buffs and armchair constitutional scholars. New episodes released every other Sunday.
Episodes
Wednesday Sep 13, 2017
Wednesday Sep 13, 2017
Cary and Justin continue their new found cooperative tone.  Cary discusses how America is standing at a crossroads.  On one side is the traditional notion of gold and silver as the sources of money and wealth.  On the other is the newly developing idea of wealth produced through economic trade.  Hamilton argues the benefits of America working as a trading block.  He makes the argument that the Atlantic Ocean provides a great barrier from European nations.  But is Europe really as far away as Hamilton suggests?  Justin baits Cary into discussing Rouge Island again.  Cary discusses smuggling ham among the States at the time.  It becomes clear that Justin is woefully unprepared to establish an elaborate ham smuggling syndicate.  In the end, Federalist No. 12 is all about taxes.  Who doesn't love taxes?